Crock Pot Chicken Vindaloo
Gecko93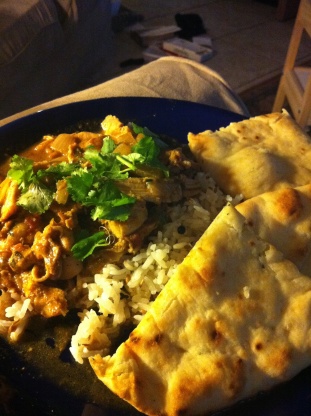 For the Vegetarian version: use your favorite veggies, omit the cinnamon stick. This is my sister's recipe (Thank you Najla! XOXO), she made it on the stove top. It's really yummy!!

By Indian cooking standards, this recipe delivers an authentic taste. Both myself and my Indian wife were quite pleased with the results, although by personal preference I'd recommend a couple of changes: cut down the vinegar, add a little brown sugar, and add some salt. This one's a winner in our household!
Puree first 10 ingredients in a blender.
Pour into the crock pot, add tomato sauce, cinnamon stick and onion and mix well.
Add chicken and turn to cover.
Cook on low for 5 hours.
Sprinkle with chopped parsley before serving.
Serve with rice or rolls, enjoy!