Crock Pot Chicken Noodle Soup - Dairy Free
CandyTX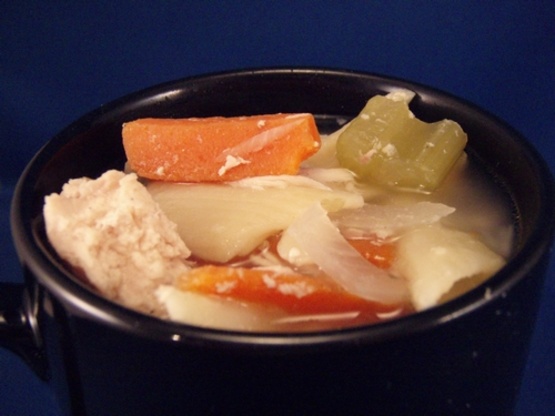 Comfort food - chicken noodle soup

This soup was very good and comforting during the freezing weather we were having. Also, had some sick ones and they enjoyed it, too. Will make it again sometime. I left the accent out and added some extra spices, Spike. Also cooked the noodles separate and added to each bowl so they wouldn't get mushy. Thank you.
Place all ingredients except noodles in the Crock Pot.
Cover and cook on low for 5 to 6 hours.
Remove chicken and bay leaf from pot; take meat from bones, dice, and return to broth, and add the noodles.
Cook another hour or until noodles are done (about 1/2 hour on high).