Crock Pot Chicken Marsala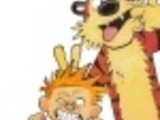 I wanted to make chicken marsala one night, but didn't want the hassle of cleaning up the pan from frying. This creation turned out to be an easy alternative and tasty too!
Directions
Put the chicken breasts in a 5 quart crock pot. They can go in frozen, but make sure they don't overlap as much as possible.
Mix the flour, salt, pepper, and basil, and sprinkle over the chicken.
Pour the wine and broth into the crockpot.
Dot the butter over the chicken and dump the mushrooms on top.
Cook LOW for 6 hours.
When the 6 hours are up, take the chicken out and place on the serving dish. Stir the sauce a little, and spoon the sauce over the chicken.
Serve over pasta or rice.
Reviews
Most Helpful
This was surprisingly good! My husband loved it, I doubled up on the liquids since we like alot of sauce.
I thought this was wonderful ! Quickly put together, & used a crock pot liner to make cleanup easier.
The Chicken, boneless, skinless Chicken Breasts, were fall apart tender, and I served over brown rice.
Hubby said this was for sure a keeper and I agree.
It was wonderful on a cold snowy winter's night !
It was so easy to make and was very delicious! I substituted thighs for breast though. I like the dark meat.