Crock Pot Chicken Italiano
VickyJ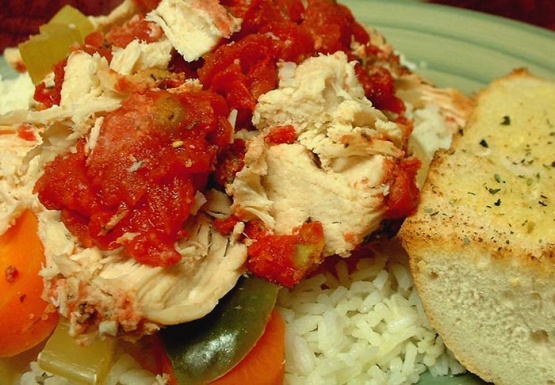 A great meal. My family loved it. Just make sure you don't overcook the chicken if you have cut it up into chunks (like I did the first time....I THOUGHT it was on low).

Some seasoning is missing from this recipe and I don't quite know what!! I used 1 cup of carrots and celery plus 4 oz mushrooms and 8 oz tomatoe sauce. The last hour I used to thicken the sauce. I did not have red pepper flakes maybe that is what is missing.. An ok recipe will try again
Mix all ingredients EXCEPT grated cheese; put in a crock pot.
Cook on LOW for 6-8 hours.
Sprinkle with grated cheese before serving.
Serve over rice or pasta.