Crock Pot Chicken & Dumplings
My sister gave me this recipe a few years ago and I make it all the time. It tastes so good, it's hard to believe it only takes about 5 minutes to put together!
2 (10 3/4 ounce) cans cream of chicken soup
1 small onion, chopped (optional)
1 (8 count) packagegrand refrigerated biscuits
Directions
Place chicken breasts in slow cooker.
Mix onions and soup and pour over chicken breasts.
Cook on high for 5 hours, or on low for about 8 hours.
About 45 minutes before you are going to eat, separate each biscuit into thirds and place on top of chicken mixture in crock pot.
Cook for about 45 minutes or until biscuits are no longer doughy.
Reviews
Most Helpful
The only thing i would add would be water or chicken broth in each of the soup cans to make more liquid for more servings. This recipe is NOT for 4 servings....maybe 2. I added a package of old fashioned white gravy i had on hand with 2 cups of water to make more and keep the soup thick. Other than that, its delish!!

This was so comforting - the perfect dish after a long day's work. It was quick to throw together and the only extra thing I did was to shred the chicken just before I put the dumplings in. It tasted lovely and I'll definitely be making it again!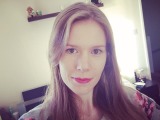 This was pretty good for a quick crock pot dinner. I just made one change. I added about 1/2 a bag of frozen mixed veggies.