Crock Pot Chicken Creole (Almost Ww Core)

From the Community Recipe Swap at weightwatchers.com. Minus the rice, this recipe is 3 points per serving.
Directions
Place raw chicken in the bottom of a Crock Pot.
Combine all other ingredients except rice and pour over chicken. Do not stir.
Cover with lid and simmer on low for 7 to 8 hours or on high for 4 to 5 hours. Stir chicken before serving over cooked rice.
Reviews
Most Helpful
I made this almost exactly as written. My elderly mother will not eat mushrooms. I was worried she wouldn't like this either since she really doesn't like trying new things. However I do the cooking and I like to try all sorts of new things. But she loved this and we actually ate left-overs the next night. That is unusual for she hates left overs let alone eating them the very next night. This is definitely a keeper and we will be making this again soon. Thanks for posting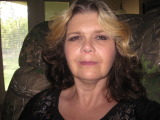 This was a huge hit with the entire family, including my picky 7-year-old! The only change I made was using fresh mushrooms instead of canned. We'll be making this again!
I followed the recipe exactly and was not disappointed. Lots of flavor and I loved all the colors. We will be having the leftovers tomorrow over whole wheat pasta.