Crock Pot Chicken Chow Mein
Nif_H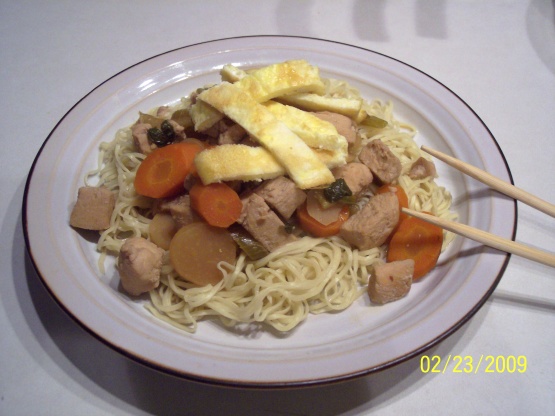 from about.com: southern recipes. I haven't made this recipe yet, but am posting in on 'Zaar for easy keeping (and finding).

This was fantasic. I am usually not a fan of crock pot food but keep trying because its easy and this is definately a keeper. I didn't use the water chesnuts or the canned bean sprouts because I don't like them. I added drained baby corn instead. I cooked on high for about 4 hours, added the cornstarch/water and cooked another 10 minutes. Turned out perfect.
Heat oil in skillet; brown chicken, stirring to brown all sides. Put chicken pieces in crockpot. Stir in all ingredients except cornstarch and water. Cover and cook on low for 6 to 8 hours.
Turn to high. Combine cornstarch and cold water in a small bowl; stir until mixture is smooth and cornstarch is dissolved. Stir into the slow cooker liquids. Keeping cover slightly ajar to allow steam to escape, cook on HIGH until thickened, about 15 to 30 minutes (this step can be done more quickly on the stovetop over medium heat). Serveover rice or Chinese noodles.