Crock Pot California Tamale Pie
NELady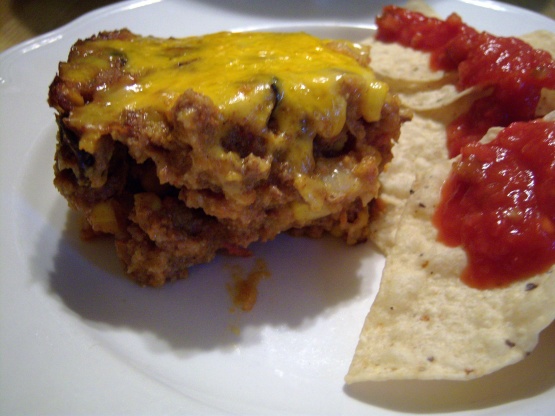 This pie is unusual because it has no crust.

Top Review by NELady
I made the recipe as written -- I wish I had added something spicy to it (like used Rotel tomatoes instead of plain ones, or tossed in some green chilis)... the "pie" was bland. Also, it had kind of a strange consistency (like mush?). I smothered my piece with salsa, and it was much better. At first, I thought this was okay, but as I kept eating it, I realized how much I really didn't enjoy this tamale pie. I tossed the leftovers and won't make this again.
Mix cornmeal, milk, and egg. Then add ground beef, tomatoes, onion, chili mix, seasoning salt, corn, and olives.
Pour into crock pot. Cook on high for 3 - 4 hours. Sprinkle cheese over top. Cook 5 minutes longer.