Crock Pot Butternut Squash With Brown Sugar and Cinnamon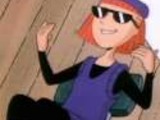 I found this recipe in a cook book that I bought from the local high school marching band booster club. This is a great way to cook butternut squash, and it's very easy to make. Use a large, wide round or oval crock pot for best results.
Directions
Quarter the butternut squash lengthwise, cut stem off, and scoop out seeds. Pour the apple juice into the slow cooker.
Combine the butter, brown sugar, and cinnamon in a cup or small bowl.
Put two of the squash quarters, cut side up, in the slow cooker. Drizzle with about half of the butter-brown sugar mixture.
Place the remaining two squash quarters on the first ones and drizzle with remaining butter-brown sugar mixture.
Cover and cook on LOW for 6 to 8 hours, or until squash is tender.
Reviews
Most Helpful
Wow, we loved this. I enjoy squash recipes, and this by far is the easiest one I have found.
This is an OH MY GOSH recipe. I made it for hubby and I for dinner and loved it. Plan on cooking it for Christmas dinner when all the kids come home.
This recipe was very good. I really appreciated having it cook in the crock pot all day and not having to fuss with a vegetable when making dinner! I really enjoyed the brown sugar/cinnamon flavoring and thought it could use even more. Thanks for the fun and easy veggie recipe.