Crock Pot Breakfast Casserole
teresas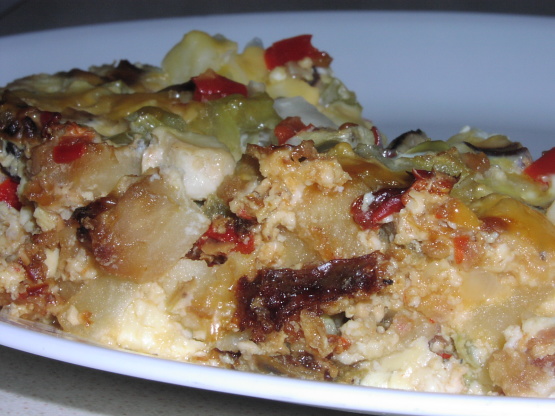 I came up with this by combining other recipes. We keep a small slow cooker in our camper and I often make this when we go camping. I just throw everything together before we go to sleep and it's ready for us in the morning.

This was good and every easy to make. I use my crock pot a lot but have never made breakfast in it so this was a first and certainly not the last :) I followed the recipe as written except I used o'brien potatoes so I didn't add the onion and bell pepper.
Place a layer of frozen hash browns on the bottom of the crock pot, followed by a layer of bacon, then onions, bell pepper and cheese.
Repeat the layering process two more times, ending with a layer of cheese.
Beat the eggs, milk, salt and pepper together.
Pour over the crock pot mixture.
Cover and cook on low 8-10 hours. Note based on harsh review: If you know your slow cooker runs hot, reduce the time accordingly. I have made this many times at the stated time with great results - best between 8-9 hours, well done at 10, but not burnt.