Crock Pot Breakfast Apple Cobbler
Rita1652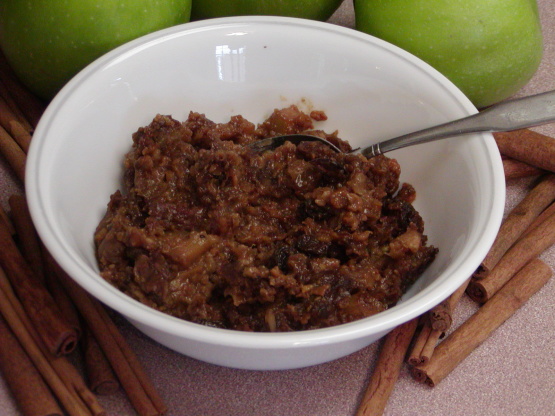 This makes a great breakfast or dessert for 2. Put it on before bed and its ready in the morning and the house smells like apples.

Top Review by tammyd
I had this ready this morning when my family awoke, they said it was o.k. but too thick If anyone has any ideas on how to make ot thinner please advise
Place apples in slow cooker and mix in remaining ingredients.
Cover and cook on low 7 to 9 hours (overnight) or on high 2 to 3 hours.
Serve with milk.