Jntina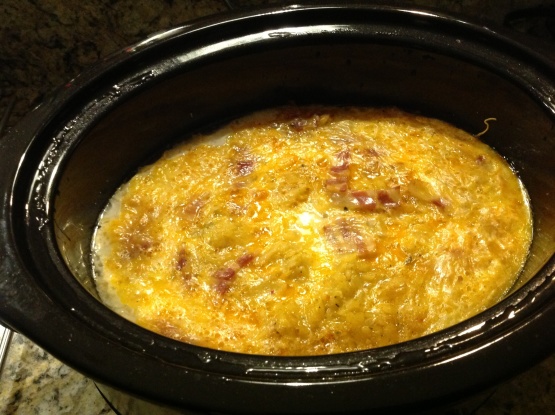 Load up the crock pot the night before and wake up to an easy breakfast.

I make this all the time using well drained sausage and have learned to set the crock pot on WARM setting,,,,not low. That way it cooks perfectly overnight with no burning. Try it and you will see! My family loves it!
Layer the ingredients in your crock pot in this order-.
1/2 of the potatoes- on the bottom.
1/2 of the bacon.
1/2 of the onions.
1/2 of the cheese.
potatoes.
bacon.
onions.
cheese.
Beat the eggs, milk, mustard, salt and pepper together. Pour this over the whole mixture. Cook on low for ten to twelve hours.