Crock Pot Braised Chicken With Vegetables
You can increase the chicken amount and all other ingredients slightly. If you do not want to use wine you can use 1/4 cup more chicken broth (1/2 cup broth). For a browned skin the chicken pieces must sit on top of the veggies. Adjust the garlic, thyme, salt and pepper to taste
Directions
Brush the inside of a 6-quart crock pot with melted butter.
Place the onion slices in the bottom of the crock pot/slow cooker.
Top with potato slices, carrots and peas.
In a bowl combine the broth, wine, garlic, 1 teaspoon seasoned or white salt, black pepper and thyme; pour the mixture over the vegetables.
In a small bowl mix together 1-1/2 teaspoons paprika, 1-2 teaspoons seasoned salt (or to taste) and black pepper to taste; rub on top of the skin on the chicken.
Arrange the chicken pieces on top of the vegetables.
Cover and cook on LOW setting for about 7-8 hours, or until the chicken is tender.
Most Helpful
Very nice recipe. It was seasoned very well. Great for a meal in one. Thanks for posting.
Great way to get a complete meal easily. The chicken did brown up nicely and there was very tender. Great flavors complementing one another. Thank you!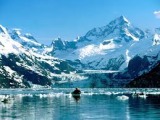 I used this recipe for the method only so am not assigning stars at this time. I was preparing a different recipe for an herb-roasted chicken when suddenly my plans changed for the day. I needed to find a recipe that I could adapt to cook the chicken in the crockpot instead and luckily, I found this. I like that this dish has the potatoes and veggies included in it, the textures were perfect after cooking on low for about 6 1/2 hours. When I got home, the entire meal was ready to serve! (I did omit the peas, as I thought they would end up mushy by the time I got home.) I will definitely make this again following your recipe as written and adjust the rating to give it the stars that it deserves. Thanks Kitten.