JanaBird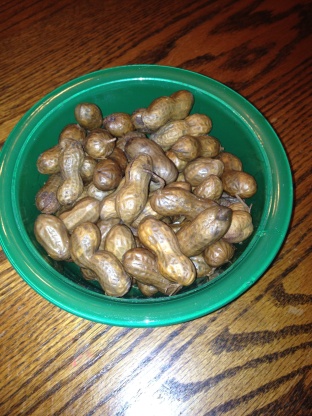 It takes forever but you end up with not overpoweringly salty yummy boiled peanuts.
Soak peanuts overnight in plain water.
Place the peanuts and water in Crock Pot and cook on high for 8 hours.
Check the peanuts to make sure they are cooked to the consistency you like.
Add salt stir well and place crock pot on warm overnight.
Drain well in collander.
Refrigerate.