Crock Pot Black Bean Burritos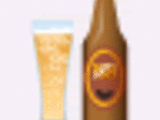 This recipe is insanely high in fiber and protein, but very low in fat. It has become a family favorite and we have it almost every week! We love this on warm flour tortillas (high fiber if you can find them), and serve it with fresh avocado, shredded cheddar, sour cream and lime wedges for squeezing. It's also great over brown rice, or with diced chicken breast added. Have fun with it, I do! :) Updated to add: This recipe relies heavily on the salt and pepper. The ingredients all have incredible flavor but it won't pop unless you properly season the dish. PLEASE don't omit the s&p. With proper seasoning you will not possibly find this dish to be bland. :)
Directions
In a nonstick skillet sprayed with cooking spray over medium heat, saute the onion, bell pepper and carrot about 5 minutes, until softened.
Transfer the bell pepper, onions and carrot to the cooker, and add the garlic, corn, black beans, and jalapeno.
Stir in the stock, tamari, and cilantro.
Cook on Low for 4-5 hours.
Add salt and pepper to taste.
Reviews
Most Helpful
I have made this recipe twice now. I have several friends who are vegan and this is an easy recipe to make into a hearty vegan meal. Each time I have served this I have been asked for the recipe. Even my DH and DS, both of whom are self professed carnivores, love this meal.

This was easy and delicious! Be sure to taste and add seasoning as needed - it is easy to let it get bland, but with the right type of seasonings and toppings, it makes for a great meal! It's very flexible, and great over rice, in burritos etc.
Easy and tasty recipe. The only change I made was to omit the corn. Thanks for posting. It makes for easy lunches for the week!