lazyme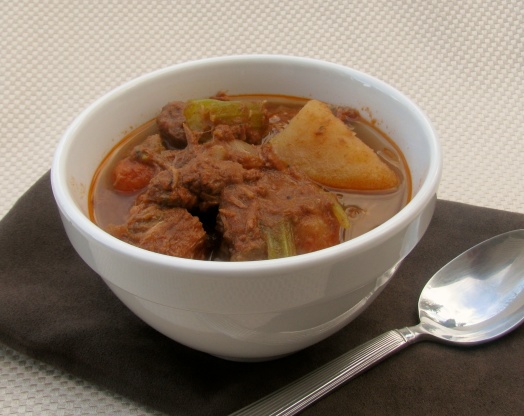 A combination of several recipes that I came across, this turned out to be delicious! Of course, my stepson spotted the onions, so I will have to remember to hide them better next time (he doesn't notice if they are diced small enough). We ate this with a loaf of toasted french bread. Yum!
Combine all above ingredients into crock pot.
Cook over low heat 8-10 hours, or until potatoes are done and beef is very tender.