A very simple, yet hearty beef stew. It always receives raves!
Make and share this Crock Pot Beef Stew recipe from Food.com.
Directions
Combine flour, salt and pepper.
Coat beef with flour mixture.
Put beef mixture and all other ingredients in crockpot.
Cook 4-6 hours on high or 10-12 hours on low.
Reviews
Most Helpful
Just a wonderful simple full of beefy goodness stew. I didn't not flour the beef but did use a cornstartch slurry to thicken at the end. I added the potatoes about halfway thro cooking only because sometimes I find they get overccoked. I also added more broth but I also added more veggies ( personal likes is all) Made for PRMR Tag

Definitely a good recipe to try. I just basically used this recipe as a guide and added my own spices but it turned out really juicy and yummy, even the soup itself was so delicious. I used everything that was on the recipe, except a little less flour because I didn't want my soup to be too thick. In addition, I added: tsp of rosemary (dried) tsp of thyme (dried) A dash of onion powder A dash of garlic powder 3Tbsp of A1 sauce Tbsp of kikkoman soy sauce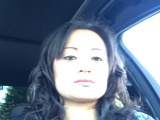 way too much pepper, and I only put it in the flour mixture that the beef rolled in! Also, boring in other flavors, I guess I like my beef stew with wine added to it. meat was tender though.
More Slow-Cooker Favorites