Crock Pot Beef Short Ribs
Bergy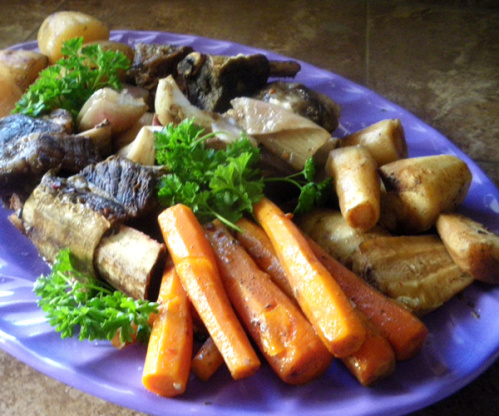 Tender would be the word for these ribs when done!

Easy simple and delicious. And tender is right, the meat was falling off the bones.I threw this together this morning and this evening we had a yummy dinner. The gravy was a nice change from the usual barbeque sauce.
Brown ribs in oil and place in crock pot with the onions, spuds and carrots.
Mix together the remaining ingredients and pour over ribs and veggies.
Cover and cook on low for 8-10 hours.
Remove ribs and veggies, and add the cornstarch mixture to thicken liquid if desired.