Crock Pot Bean Medley and Sausage Stew
IOjaw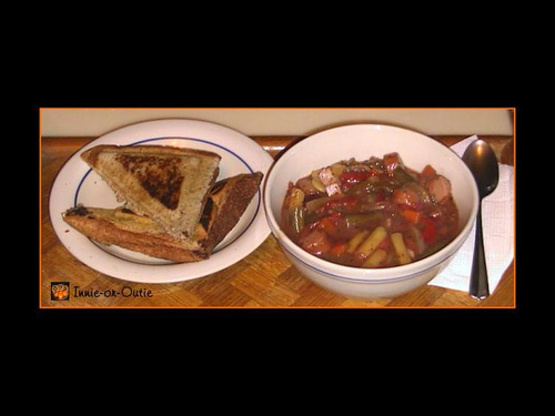 This is another simple recipe I came up with using some ingredients that became available on island.
Place all the ingredients, except bouillon and flour, into the crock pot.
Thoroughly mix flour into chicken broth.
Pour mixture over ingredients in the crock pot.
Cover and cook on high for 5 to 6 hours, stirring occasionally.
***For a quick and tasty lunch, combine the Bean Medley and Sausage Stew with a toasted combo "baby cheese", onion cheese, and mushroom cheese sandwich.