lets.eat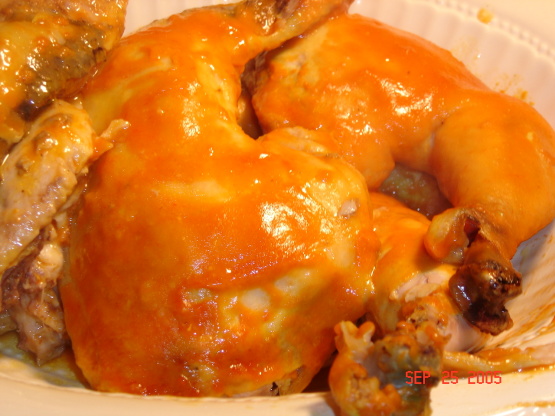 I love my crock pot. It sure makes life easier for me since I started using it. I just wish I had started when I got it. It was a gift from my daughter and her hubby and I let it sit in my pantry for 5 or 6 years before I ever tried to cook in it because I figured I didn't know how to use it. But it is so easy and so convenient. If you have one sitting around, USE IT! You will love it.

I doubled the recipe for my family. The children ate this like there was not tomorrow..they even had 3rds. No left overs here. Thank You for such a good recipe.
Cook chicken in crock pot on low with water for 7 hours.
Heat remaining ingredients in a pan till boiling.
Add to chicken and cook 1 hour longer or till chicken is done.