Crock Pot Barbecue Pulled Pork
VickyJ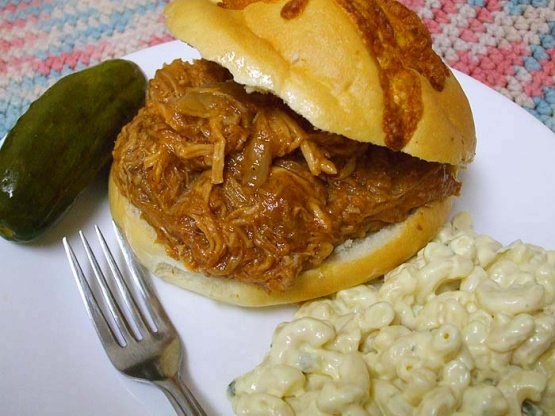 This couldn't be easier and it's so delicious. Serve it up with some corn on the cob and watermelon, and you've got the perfect summer dinner.

Top Review by kvhpkh
This is tasty but, if you are used to the smoked full flavor of slow roasted pork, then it comes up short. Otherwise, nice.
Place pork roast in crock pot.
Add onion and Worcestershire sauce.
Cover roast with water.
Crock on low for 8 hours.
Remove roast and onions and place in a large bowl, discarding the cooking water.
Fork-shred the pork, discarding any fat (if necessary).
Return shredded meat and onions to crock pot.
Dump the sauce over it and crock an hour or so on low until heated thoroughly.
Serve on toasted buns.