lets.eat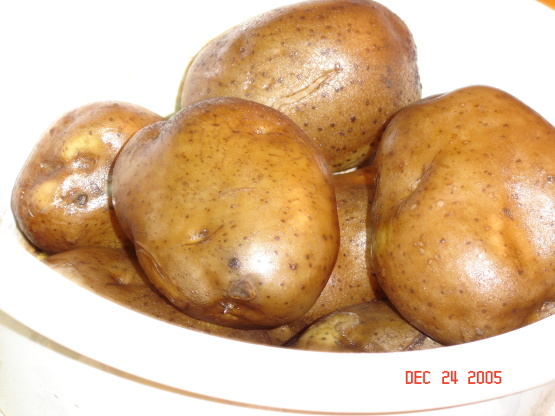 These bakers are as good as if you had baked them in the oven.

Just as you promised these "Crockpot Baked Potatoes" are indeed just as good as oven baked potatoes. It is a nice to prepare baked potatoes with out having to heat up the oven.
Place greased potatoes in crock pot.
Cover and bake on low for 6 to 10 hours and then on high 2 hours and then on low for 2 hours.
No rack needed.