Crock Pot Artichoke/Jalapeno Cheese Dip - Easy
jrusk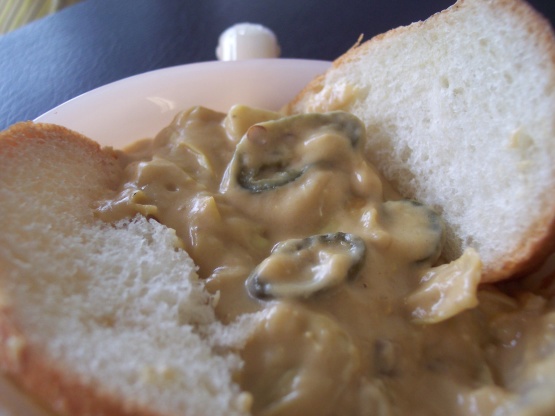 This is great to have at a potluck or barbecue. I have fixed this several times and have never had one complaint. This is a great recipe to use in a smaller crock pot. Hope you enjoy.

It was okay. I followed the recipe exactly. I think for us the Velveeta was just to overpowering..I might try it again and just use mozarella and see if that helps. I did like the flavor from jalapenos.
Dice jalapeno and artichokes.
Put jalapeno, artichoke, mozzarella, mustard, milk, Worcestershire, soup, Velveeta in crock pot and mix.
Cook on low in crock pot for 2-3 hours and serve with some chips.