Croatian Zagorje Potato Soup
nitko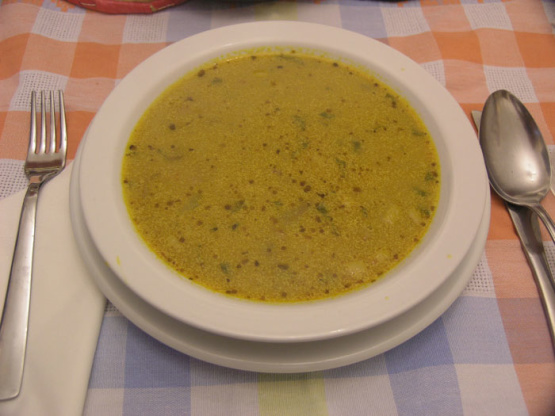 This is soup of the poor peasants from Zagorje in Northern Croatia. This was the whole daily meal for families. Now, it becomes "a special gourmet soup" in restaurants all around Zagoje.

I have no rating yet....but will have soon....please keep posting these "ancestral" recipes as there are a lot of us our here to enjoy them...thank you
Melt lard in a pot and add flour. Fry until become brownish and add paprika.
Pour cold water and make it creamy. Make soup removing eventual small flour clods.
Cut potato into small cubes and add into soup.
Chop mushrooms into leaves and add into soup.
Cut dried smoked pork ribs into small pieces and add into soup. You can also use smoked bacon if you do not have pork ribs.
Add bay leaf and season the soup.
Cook for 1,5 to 2 hours. When potato become soft just squash it a bit to make it more creamy.
At the end, before serving, add sour cream and dill.