Croatian Sour Cherry (Marasca) Sauce
nitko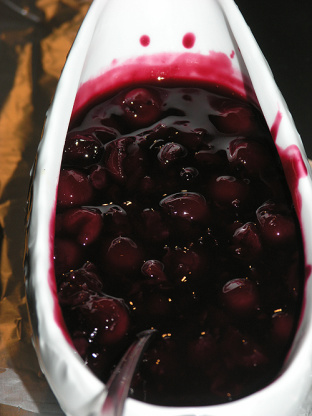 This is one of the sauces we serve with game. You can use frozen sour cherries or cooked (you can buy them is any grocery store). We have this excellent sort of sour cherry called "marasca". It grows around Croatian town Zadar and its hinterland. Drink Maraschino is made out of this fine cherry.
Cook wine, sugar and cinnamon until boils.
Add sour cherries, cook 5 minutes.
Make flour turbid with a little water and add into sauce. Stir until sauce become dense (you may cook it if necessary).
Serve with game.