Croatian Simple Tomato Salad
nitko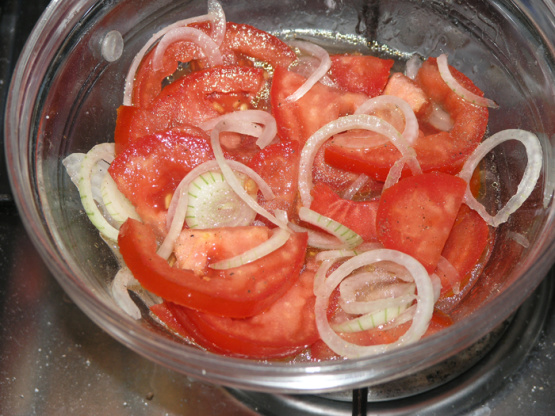 This is standard tomato salad in Croatian households. It is so simple that I was not sure if it is necessary to submit it. Anyway, it is a part of Croatian usual meal, so, that is how it goes.

I think this is a healthy and easy recipe. This kind of salad is something many Americans don't think of putting together. It's so simple and delicious! Thanks!
Cut onion into thin rounds. Cut tomato into thin pieces, or into 1/8 parts.
Put that into a salad bowl; add vinegar, olive oil, water, salt, pepper and marjoram. Mix, cool it for a while and serve.