nitko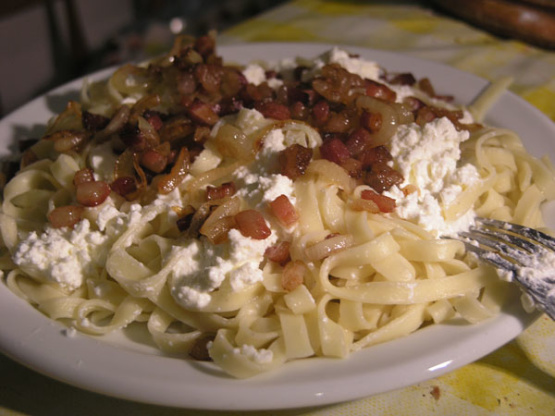 This is one of my favorite lunches. It is typical Northern Croatian dish. It is very easy to make, and you have usually all ingredients at home (well, in Croatia) so you don't have to make special shopping.
Cook the noodles.
Cut pancetta into cubes. Cut onion into rolls. Fry them in a pan until pancetta is crispy and onion brown.
Put noodles on serving bowl, sprinkle with fresh cheese and pancetta and onion. Serve it and eat it.