Croatian Apple Sauce (From1888.)
nitko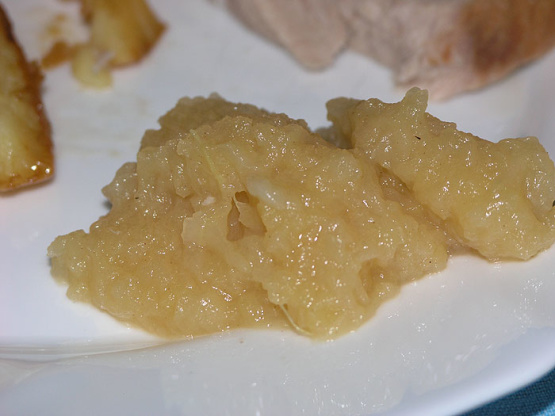 This is old recipe I have found in a cookbook "Zagreb Cookbook" by Marija Kumicic. I have changed a bit, omitted sauce velute, adding honey instead of sugar. Honey is old Croatian sweetener, so I thought it is OK if I change it. I made it today with roasted piglet, and it was magnificent. This is how it goes:
Peal the apples and cut them into 1/8 parts.
Melt butter in a pan, add apples and wine. Sauté it until apples becomes soft enough to mash them into a purée.
Just before mashing in, add honey and cinnamon. Mash the apples.
Serve cooled on room temperature with pork or poultry roasts.