lazyme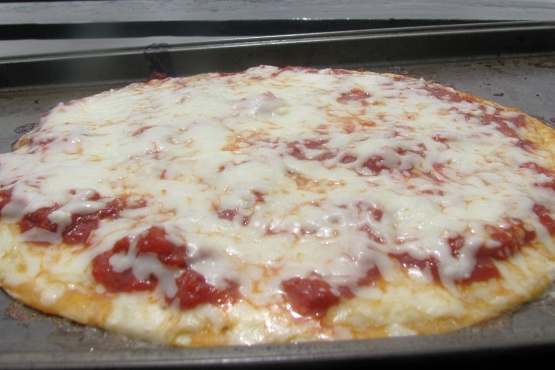 Simple, easy and fast way to make a pizza without waiting for dough to rise. From my food blog at: http://www.comfortcookadventures.com/2013/07/an-experiment-in-pizza-making.html
Preheat oven to 450F; place inside a 12 inch nonstick pizza pan to allow it to preheat with the oven.
Place tortilla on a plate or board from which it can be easily transferred. Brush the tortilla with the olive oil; spread half the cheese to within one inch of the edge. Pour the sauce, starting in the center and work outwards; spread remaining half of cheese over the tortilla.
Remove the preheated pizza pan from the oven and carefully transfer the prepped tortilla to its center. Place pan back into the oven and bake for seven (7) minutes. Transfer baked pizza to plate or board to be cut into fourths.