teresas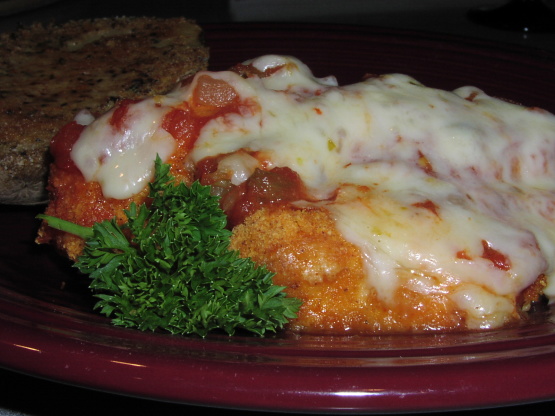 Here's another recipe that comes from the Kraftfoods.com website & is a simple recipe to make. The recipe there calls for Shake 'N Bake Extra Crispy Seasoned Coating Mix as well as Taco Bell Home Originals Salsa.

Wow, this was really good and easy to make! Will make this often. I followed the directions as you posted them. Thanks!
Preheat the oven to 400 degrees F.
Coat chicken with coating mix as directed on package.
Pleace the chicken on an ungreased baking sheet.
Bake for 20 minutes or until chicken is cooked through [internal temperature of 170 degrees F].
Top each breast with 2 Tbsp of salsa, then sprinkle evenly with cheese.
Bake an additional 5 minutes or until cheese is melted.