Pixie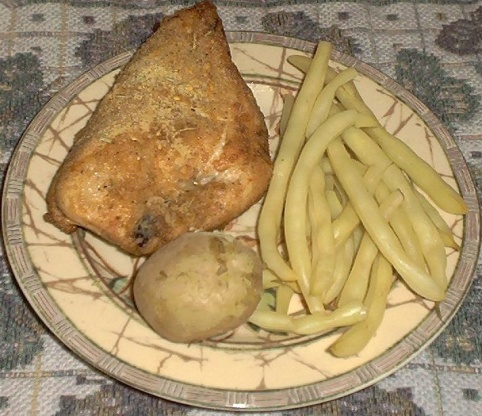 I got this recipe from the Fall 2004 What's Cooking magazine by Kraft. The chicken stays nice and moist and is quite flavourful! I modified it ever so slightly, which I will add as I post the original. Hope you enjoy!
My family and I loved this recipe, it really dressed up Shake and Bake, the rosemary just went perfectly. I also used the Italain dressing.
Preheat oven to 400°F Combine coating mix, garlic powder, rosemary and pepper in shaker bag.
Brush chicken lightly with egg.
Add one chicken piece to bag and shake until evenly coated.
Repeat with remaining chicken pieces.
Place chicken pieces in a foil-lined 15x10x1 baking pan (I used a 9x13).
Discard any remaining mixture in shaker bag.
Bake 40-45 minutes or until chicken is cooked through (Mine only took 40, but I only used 2 breasts).