Crispy Oven Fried Chicken With Gravy
Prep 20 mins
Cook 50 mins

Wonderfully browned oven baked chicken that tastes as good as fried. Serve with garlic mashed potatoes and delicious chicken gravy for a real comfort food dinner your family will love.
Directions
Place the chicken in salted water for 15-20 minutes.
Preheat oven to 425°.
Place vegetable oil and margarine in shallow baking pan and set in oven to heat and melt.
Combine flour and seasonings in a plastic bag.
Shake pieces of chicken in flour mixture.
Remove hot pan from oven and arrange chicken pieces on it, skin side down being sure not to crowd.
Place pan in oven and bake 30 minutes.
Turn chicken so that the skin side is up and continue to bake 20 to 30 minutes more until nicely browned and juices run clear.
Remove to a platter and keep warm allowing to rest for at least 10 minutes.
For gravy, scrape baking pan and place 3 tablespoons of the accumulated cooking fat and browned bits into a saucepan.
Stir in 3 tablespoons of flour and cook 1-2 minutes until well combined.
Stir in 2 cups chicken broth and continue cooking and whisking until gravy boils and thickens.
Cook for about 2 minutes.
Season with salt and pepper if necessary.
Reviews
Most Helpful
Excellent recipe. I made this a few weeks ago and forgot to review, sorry about that. I only had 2 small changes ... I added a few red pepper flakes to the flour mix. I just wanted a bit more spice, but that didn't change the outcome. The chicken was crisp tender and very good.

Loved the gravy, I just added a little white wine to the drippings, but otherwise, followed the recipe.

Served with spuds and roasted green beans. Great recipe!! And very easy.

This was deeeeeeeelicious! I make a similar oven fried chicken, but this one had a few differences plus the addition of gravy. We all loved the outcome. The chicken was crispy on the outside, moist on the inside and had a wonderful flavor. I served this with mashed potatoes, as suggested, so that gravy could be put to good use! This will be going into my best cookbook file. Yum! ~Recommended by lazyme in the Best of 2010 tag~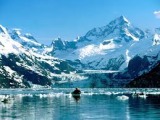 this was a great recipe! my dh said it was so good.
the reason i give it 4 stars is because when i put the pan with the butter and oil in the oven- the butter started to burn- and smell. maybe it was because i used olive oil instead of veg oil...
the butter, drippings, oil mixture was too burnt smelling that i decided not to make the gravy out of it. other than that chicken was good!