Crispy Low Fat Peanut Butterscotch Pie
Nimz1466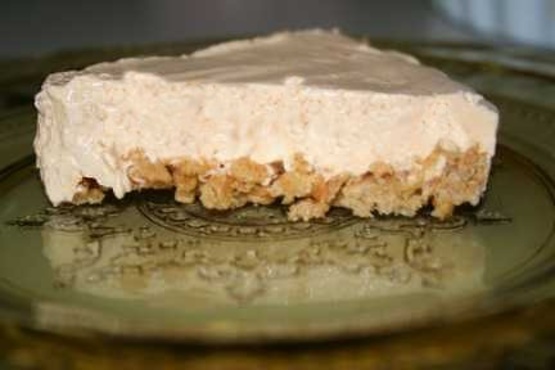 I made 2 of these the first time I tried this. It was to take to a dessert auction at church. This went for $19. Not bad! Easy, healthy, and tasty. From a Weight Watchers 2001 Cookbook. As written, when cut into 6 pieces, each piece is 3 WW points.

Easy to make, better with choc pudding.
Mix the peanut butter and honey together in a medium sized bowl. Microwave for 30 seconds on high until melted. Mix well.
Add the cereal and coat well. Pat it into an 8 inch round cake pan or pie pan.
Mix the pudding and the skim milk for 2 minutes. (Or do what the package says.).
Fold in the whipped topping.
Put the butterscotch mixture on top of the crust.
Freeze.
Let it sit out for 10 or so minutes before you cut it.
Top with extra whipped topping if desired.