3 Reviews
I started out deep frying this chicken as suggested but then finished the rest up in the frying pan. Although the flavor was good, I found the breading to be tough and hard and it took way longer then 10 minutes to cook the drumsticks I was using.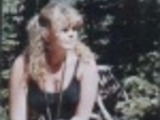 I used this exact recipe for deep frying boneless skinless chicken breasts tonight. They turned out amazingly well. The breading was light and crispy and had excellent flavor. Everyone loved it!
This recipe is great! I have to admit I changed a bit around though. I "made" my own buttermilk and used that instead of water.. I pan fried my chicken, and I used boneless pieces.. (mostly because I don't know what a broiler-fryer chicken is, and cutting it up sounded time consuming) I also added chili powder to both mixes, and used more paprika then suggested, also more pepper lol. When I fried the chicken I did 6 minutes on one side and 6 on the other, then a minute and a half on each. Really crispy, really good.. my boyfriend loved it as did my mom, and myself.
Crispy Fried Chicken