PaulaG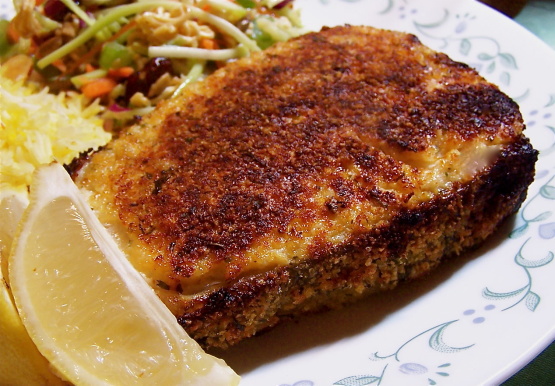 From a Hadassah Cookbook.

I used this recipe on some cod fillets with excellent result. The very first thing my boyfriend said to me today was how good the fish was last night. Thank you very much.
Wash fish, dry with paper towels.
Blend beaten eggs and lemon juice lightly. In a separate bowl , mix crumbs, cheese, salt, dill, and parsley.
Moisten fish with melted butter, dip into egg, then coat with crumb mixture. Press mixture into fish so coating will stick.
Refrigerate for at least 1 hour to set.
Place fish on a buttered foil in a baking dish and broil 3 inches from heat for 5 minutes per side.
Serve with lemon wedges.