Crispy Crumbled Prosciutto
2Bleu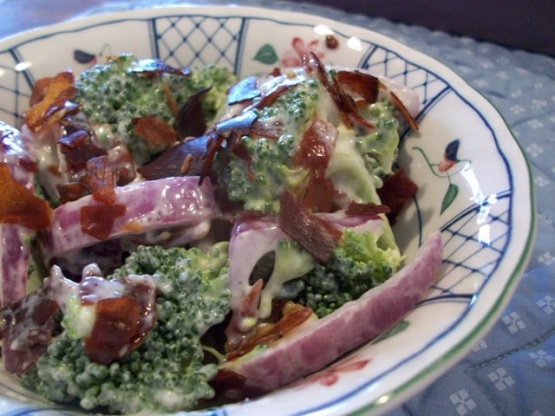 I saw this tip as part of a spinach salad recipe. What a great idea! You can sprinkle this over lots of different things: soups, salads, eggs, potatoes, casseroles.

I really wanted to love this recipe, as it got so many good hits... but it just didn't do anything for me. I first tried it in a salad, then finished the last of the prosciutto on a focaccia bread. I felt the wonderful taste of the prosciutto got lost in the salad and then on the bread. Sorry, but I won't be doing this one again!!
Preheat the oven to 350°F.
Place the prosciutto slices on a baking sheet lined with parchment paper and bake until just crisp, about 10 minutes.
Let cool.
Crumble the prosciutto slices into a container and store in the refrigerator.