Coco Hii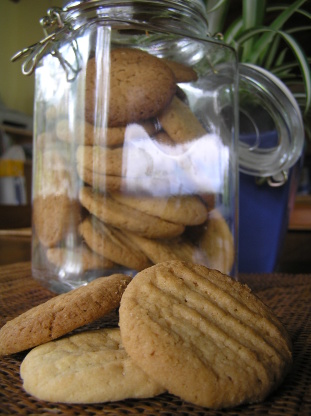 This recipe was passed along to me a number years ago when I made mention I was looking for new recipes to add to my collection for Christmas baking. This excellent crispy cookie is not only great at Christmas, it's one of those simple delights great to serve for any occasion ... one of those 'looks simple but you can't just eat one' kind of cookie. I suspect the cream of tartar makes for a crispy light cookie. NOTE: any fine coconut can be used when making these cookies, do not substitute with medium or coarse coconut, they just do not work for these cookies. Fine coconut is readily available in the baking section of most stores.

Yummy, Yummy. I love these cookies. Made with half crisco and half butter. They baked perfectly. Delicious with a cup of coffee. Sort of like a snickerdoodle but fancier!! Ha Ha. I have made two batches, one with all coconut extract and one with half coconut and half almond flavoring. Think I prefer the half coconut and half almond. But that is just my taste. I did use regular coconut and dried in the oven as another review suggested and it was perfect. Thank you so much Gerry for a wonderful recipe. Want to make them again, roll them smaller then after they cool put icing between them to make a sandwich cookie. I'll keep you posted.
Cream shortening with sugar.
Add beaten egg and extract.
Sift flour, baking soda, cream of tartar and add gradually to creamed mixture.
Add the fine dessicated coconut and mix throughly.
Roll into small balls, put on a greased cookie sheet, press down with a fork.
Bake for 15 minutes at 325, cookie should be nicely colored.
A reminder that ovens vary, so do watch your cookies!
Yield will depend on the size cookie you make, so mine is a general yield for amount of flour used.