Crispy Chocolate Coconut Nests
Kzim4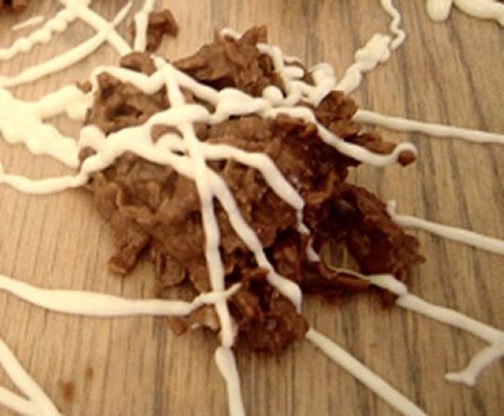 Ever have those crunchy chocolate coconut candies from Godiva? These are WONDERFUL and sweet! Lovely addition to Christmas cookie trays and fun to make with children. Takes maybe 10 minutes from start to finish.

Top Review by boesky
Victoria, you're spot on. I used milk chocolate and sweetened coconut. My coconut also started to burn; I lowered the oven temperature and tossed it several times. I think the toastier, the better with the coconut, though - the crunch will last longer - so I'm going to try a 350 oven tonight and keep it in as long a possible. I melted chocolate in a bowl over simmering water - double-boiler style and added the coconut to the bowl. So easy, so delicious and everyone seems to love it.
1

(16 ounce) bag milk chocolate chips or 1 (16 ounce) bag dark chocolate chips or 1 (16 ounce) baggood quality sweetened chocolate

1

(16 ounce) bagshredded coconut
I've estimated the bag size but you want to have approximately equal amounts of each ingredient.
Spread the shredded coconut in a baking pan and toast in the oven at 400° until a shade darker than golden brown (maybe 5 minutes or so I think- I never time it, just go by the color really.) Melt chocolate chips in microwave, stirring occasionally until melted.
(Don't over cook these or the chocolate will burn and become permanently solid) Stir coconut and chocolate together until all coconut is covered.
Drop by small spoonfuls onto wax paper and refrigerate until solid.
--I don't like semisweet chocolate in this recipe.
Milk or dark chocolate tastes better in my opinion, but use whatever you like.