Prep 20 mins
Cook 20 mins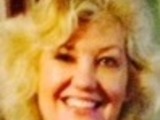 These make a terrific light lunch or dinner, or can be served cold for a picnic. They'd also be nice as finger food for a party. So versatile, and you won't believe how easy they are to make! I've adapted this recipe from one by Jamie Oliver. I serve mine drizzled with Ranch Dressing, made using Mirj's Homemade Ranch Dressing Homemade Ranch Dressing. Jamie serves his with yoghurt and lemon juice. They would also be terrific served with sour cream and sweet chilli sauce. Use your imagination!
Directions
Slice chicken breasts lengthways into long strips about 4"or 5" (10cm-13cm) long and 1/2-3/4" (1-1 1/2 cm) wide.
This is easier if you cut your chicken when it's still partly frozen.
Don't worry if you end up with some smaller bits of chicken, these will work just as well.
Place breadcrumbs into a food processor together with the garlic powder, celery seeds, paprika, fennel, salt, pepper and lemon zest and process until the breadcrumbs are nice and fine.
Place the breadcrumbs into a large zip-lock bag together with the fully defrosted chicken strips.
Shake until the strips are well coated with the breadcrumbs.
Arrange breaded strips in a single layer on a large plate and refrigerate for at least 20 minutes.
Preheat your oven to 190C (375F).
Lightly oil a baking dish or tray with the olive oil (I line mine with silicone paper first to make cleaning up easier).
Place chicken in a single layer into the baking dish.
Bake for 15-20 minutes until golden brown.
Serve warm or cold, drizzled generously with the dressing of your choice.
Reviews
Most Helpful
I made these for my DD school lunches. They were delicious fresh. I also didn't have celery seeds so used celery salt instead of normal salt. I used the smoked paprika. I used frozen chicken cut into strips and found the breadcrumbs coated the chicken easily. I froze 6 of these to test. I did have to reheat them under the grill to get them crispy. DD said they were still crisp when they cooled to room temperature at lunch time. Great recipe Kookaburra.
These are really good ... the instructions were clearly written and very specific. Even though I am famous for overcooking chicken breast, these came out moist and tender! My only complaint is that they weren't very "crispy" ... I couldn't get very much of the coating to stick so it was really just a light dusting of crumbs. I served with Honey Mustard Houston's Honey Mustard as a dipping sauce.

I made this per the recipe except used something called Celery Salt as I didn't have an celery seeds. The chicken turned out surprising well. I thought it might have been dry but they were great, especially served with yoghurt. They went into the kids' school lunch so they were good cold as well. My only concern was it tasted a bit artificial which I suspect was due to the celery salt. If I can ever find celery seeds I'll give it a rating.