gailanng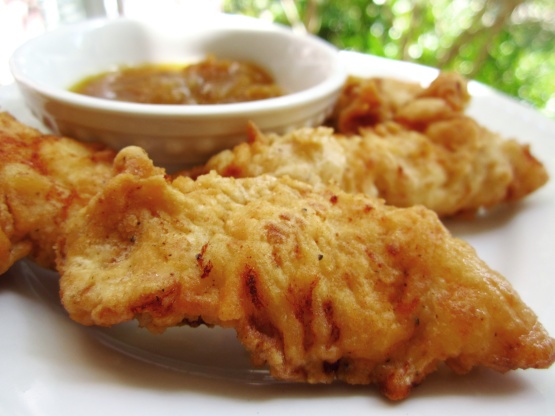 If you leave the coating on the chicken for at least 20 minutes before cooking, it will stay on the meat! Also it will be more crispy if you add 1/3 cup Cornstarch to the flour Mixture. Give it a try!
In a medium bowl, mix dry ingredients.
In a medium bowl beat egg and buttermilk.
Coat chicken with flour mixture, dip into egg mixture and coat AGAIN with the flour mixture.
In a large skillet, heat oil over medium heat. Add chicken; cook uncovered for 5 minutes. Turn chicken; and cook 3 minutes longer or until no longer pink in the center and golden brown.