BarbryT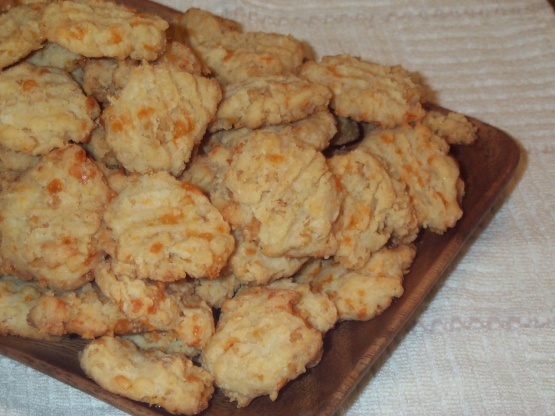 500 Best Cookies, Bars & Squares. Saving recipe so I can try it later
Preheat oven to 350°F.
Combine Flour and butter in a large bowl using a pastry cutter or 2 knives or your fingers until mixture resembles coarse crumbs.
Add the rest of the ingredients and mix until blended.
Shape dough into 3/4 inch or 1 inch balls and place 2 inches apart on an ungreased cookie sheet.
Flatten slightly with a fork.
Bake for 15 to 17 minutes or until golden brown.
Transfer to wire racks to cool immediately.
Makes 48 small ro 30 large cookies.