ChefLee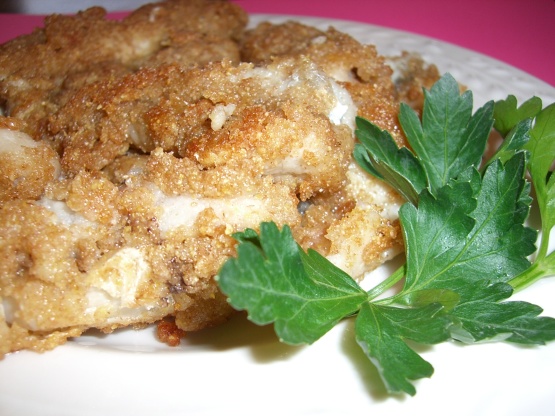 This makes a great lightly seasoned crispy coating for catfish (or other fish) using Rice Krispies (or other crisp rice cereal).
In a shallow bowl, whick together the egg and milk.
In a large resealable plastic bag, combine the cereal, flour, cornmeal and seasonings.
Dip the fish fillets into egg mixture, then coat with cereal mixture.
In a large skillet, heat 1/4-inch of oil over medium-high heat.
Fry the fillets for 5-7 minutes on each side.