Crispy Basa Fish & Shrimp
Derf2440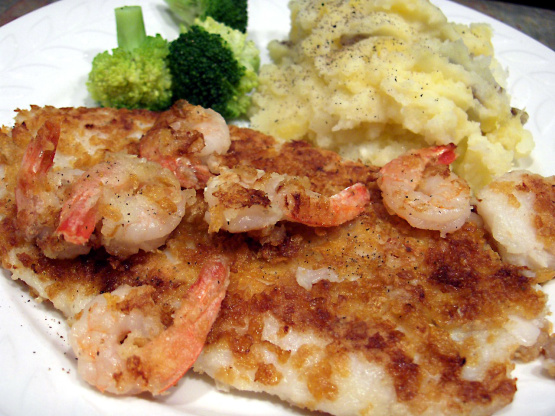 Lovely crunch on both fish and shrimp, delicious!

We love Basa, normally we have it baked or deep fried, this was a nice change, Had to use 2 tbls of oil, will do again, thanks Derf.
Sprinkle salt and pepper over fish and shrimp.
Soak fish and shrimp in milk for 15 minutes.
Dredge in flour, shake off excess and pass through the milk again.
Coat in corn flakes, pressing on.
Heat oil in non stick fry pan, fry fish 5 to 6 minutes on each side, depending on thickness.
Add shrimp, fry 2 minutes on each side or just until turned pink and slighly browned.