Crispy Baked Chicken Made With Instant Potatoes
Prep 10 mins
Cook 50 mins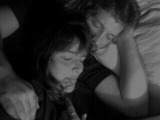 Using potato flakes (instant mashed potatoes) makes a wonderful coating for this dish.
Directions
Heat oven to 375°F Line a 9x13 baking pan with foil. Spray with cooking spray.
In medium bowl, combine potato flakes, Parmesan cheese and garlic salt. Mix well.
Dip chicken pieces into the butter, and then roll in potato flake mixture to coat. Place in pan. Bake for 45 to 60 minutes or until chicken is tender and golden brown.
Reviews
Most Helpful
After checking out everywhere I could think of to find instant potato flakes and failing to do so, I was very disappointed as this sounded a fabulous idea. So I had to dream up an alternative. I halved the recipe and used grated potato, well-drained and well-patted dry, in place of the potato flakes and used egg rather than the melted butter in step 3 as I figured it would be stickier and I was worried that the grated potato would stick to the chicken (I used 2 chicken breasts - skinless, boneless and halved). I added some freshly ground black pepper and some grindings of rosemary/sage in step two. Once the chicken was coated, perhaps unnecessarily, I put it in the fridge for about 10 minutes before putting it in the oven. At this point I drizzled a little melted butter over the chicken. The crust was crispy and flavoursome :) but was obviously a bit more work so I'm still on the look-out for those elusive potato flakes so I can make this again! Thanks for sharing this recipe, 2Bleu. Made for PRMR.

I thought this was okay. The flakes didn't crust up as well as I wanted. I even turned them once during cooking. Next time I'll try rolling them in egg first. The flavor was good, and the recipe itself very simple, hence four stars.
This recipe is great. It can be made as is, or you can add other seasonings, depending on your tastes. We tried it tonight with about 1 teaspoon of chili powder...amazing. I have 4 kids in the house ranging from 7 to 16 and everyone loved this recipe; and it was easy enough that my 16 year-old is the person who made dinner tonight. We made instant mashed potatoes and added garlic powder, cheddar cheese, parmasan cheese, salt and pepper...an excelent compliment to this chicken.