Crispy Baked Barbecued Chicken
Prep 15 mins
Cook 50 mins
I love this seasoning mix and sometimes double it to get more crunch. It came from Better Homes & Gardens Cookbook with only two slight adaptations. I usually have to dry slices of bread in my oven & send them through the food processor to crumb, but I usually have all of these ingredients on hand.
Directions
Oven temp 375F degrees.
Combine bread crumbs, brown sugar, chili powder, garlic powder, dry mustard, and celery seed.
Season chicken with salt and pepper.
Brush each chicken piece with melted butter.
Roll in crumb mixture to coat.
Arrange chicken, skin side up and so pieces don't touch, in a shallow baking pan.
Sprinkle with any remaining crumb mixture.
Bake, uncovered, in a 375 oven about 50 minutes or till tender.
Do Not Turn!
Makes 6 servings.
Reviews
Most Helpful
This was delicious and moist, even the breasts! I used homemade dry bread crumbs and did everything the same except I added about half a tsp of dry Good Seasons Italian Dressing mix. My husband loved it and so did I. Thanks so much for a great recipe! Will definitly be making this one again.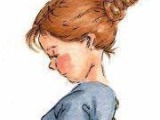 Extremely moist chicken with great flavor and crunch. Couldn't be easier to prepare. I used only chicken breasts which turned out very tender.

This was so easy and it turned out so moist and tender. I did make my own bread crumbs but had everything else on hand (we apparently have that in common). I am glad I started playing the games in the game room or I never would have searched out all of the wonderful recipes I have been getting including this one. I tripled the crumbs and spices because I wanted the back portions coated as well (it is my preferred piece) and I was able to heavily coat the pieces. It was awesome. I will do it again, and again, and again. It was so moist. Absolutely wonderful!!