Jostlori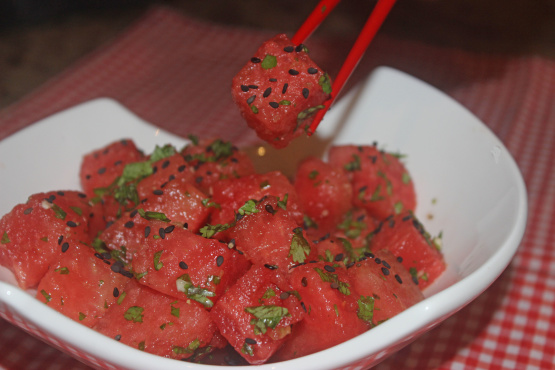 This is a variation of a recipe from my DD high school culinary class.

Wow the dressing is great with the watermelon masha Allah (praise be to God)! I used baby seedless watermelon, regular sesame seeds as that is what I had on hand, (I think the black sesame seeds are for looks?), I used organic apple cider vinegar in a lesser amount in place of rice wine vinegar for religious reasons, sea salt, freshly ground black pepper, plus the rest of the ingredients. Made for Please Review My Recipe ~ ~ ~ from March 10 -
Toss watermelon with cilantro and dressing. Garnish.
with black sesame seeds.