Pam-I-Am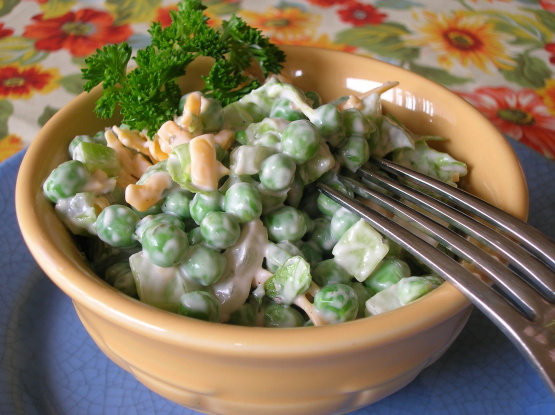 I got this recipe from my local grocery store in the produce department. It calls for fresh peas (from the shell), but it also works with frozen peas. Just be sure you have them nice and dry after thawing. "Cooking Time" reflects time to chill in the fridge.
In large bowl, combine peas, cheese, celery, lettuce and green pepper; lightly toss.
Add mayonnaise, vinaigrette, Italian seasoning and black pepper; lightly toss until coated.
Cover and refrigerate 4 to 24 hours.
Just before serving, stir in bacon bits.