Crisp Mashed Potato Cakes
teresas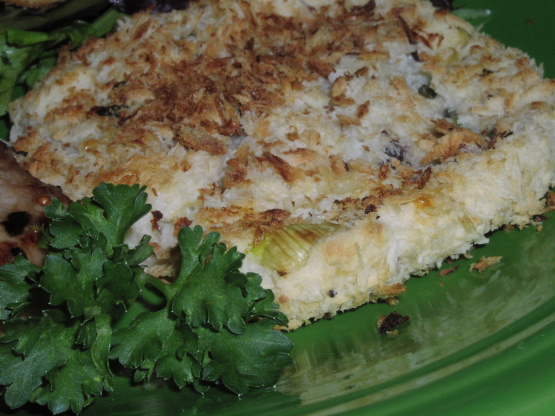 Cheddar cheese, bacon, and a panko coating make these a satisfying side dish. From Cooking Light.

I have always struggled making potato cakes but this recipe was easy to make and my cakes held together. I followed the recipe as written other then I didn't add the green onions as I didn't have any. Our plans changed for the evening so I had to use what I had on hand.
Preheat oven to 425 degrees.
Heat a large nonstick skillet over medium heat. Add green onions to pan and cook 2 minutes or until tender, stirring occasionally. Remove from heat.
Place mashed potatoes in a medium bowl. Stir in onions, cheese, salt, pepper, and bacon. Divide potato mixture into 6 equal portions, shaping each into a 1/2-inch-thick patty.
Place panko in a shallow dish. Dredge patties in panko.
Place patties on a baking sheet coated with cooking spray. Bake for 12 minutes. Carefully turn patties over and bake for an additional 12 minutes or until golden.