Crisp cranberry oatmeal cookies (small batch)
Marney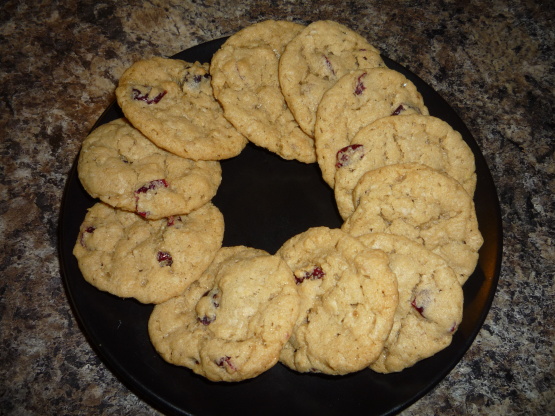 These come out kind of thin and crispy.

This is one of my favorite recipes. I was raised in what is now called silicon valley on the great cookies and pastries of Wilson's Bakery (now closed). These cookies are as comforting as the wonderful oatmeal cookies of my childhood. The absence of sweet spices is key. The addition of walnuts makes them even better, if that's possible.
Mix butter, sugars and egg.
Mix dry ingredients.
Mix together and add the cranberries.
Roll into small balls& Bake 10 minutes at 350.