Crimson Strawberry Sundae Topper
Annacia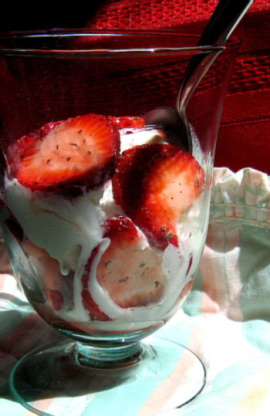 This is great as a topper to ice cream or even cheesecake.

This is a real summer treat without all of the sugar that usually goes into such things. I used Splenda for the sugar and added some dried mint only because I love strawberries with mint. The lime was an inspired ingredient and it is clearly tasted in this. With a scoop of sugar free ice cream you have a spectacular diabetic dessert.
In a large bowl, stir strawberries with sugar, lime peel and lime juice.
Taste and add more juice or sugar, depending on your desired tartness or sweetness.
Let sit at room temperature up to 1 hour. Spoon over ice cream or cheesecake.